Media and Entertainment Industry Mailing List

With flourishing global economy, the Media and Entertainment sector continues its upward growth at a steady pace. We work across vivid sectors, such as television, films, radio, print and other digital mediums amongst others, and guide organizations to improve effectiveness with AJ Datamines exclusive Media and Entertainment Industry Mailing list.

With emerging revenue models from all across the world in the entertainment section, our team of data scientist and experts have picked up the most reliable set of connections that can aid your business and can be labeled as your targeted expectation. With digital media being built across new platforms, intellectual property conflicts and risk management have become more common. A fine mailing dataset will aid you tackle all difficulties and help you stay content and safe within the business limits. Our mailing lists also cover businesses that provide services around merger integration, estimation and tax-effective reform solutions simultaneously with financial and commercial due industry.

We have regulated our Media and Entertainment Industry Email Datasets to canvas maximum players in this section ranging from production houses, media companies, experts in the media field and many other professionals. Most of all, the added advantage lies with us as we research and understand the situations of our client and how they operate to provide them with better solutions.

In the modern time, media companies will be challenged to maintain and enhance the content quality and finding new ways to derive maximum value out of it. In the past, the value was purely driven by content scarcity. Lately, the multi-window world demands a newer approach to bridge this gap. We have got some sub sectors that speak to the industry in a deeper sense, find them listed below –
---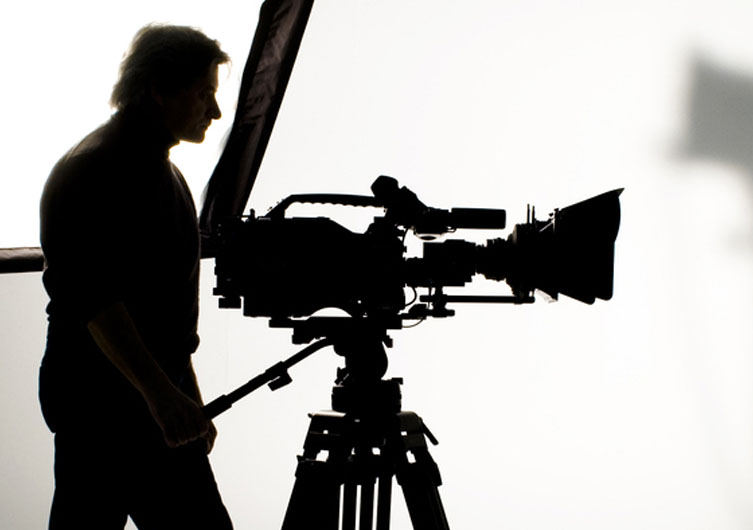 Filmed Entertainment Industry
With great grandeur, the film entertainment, media, television and publishing industries have digitized and evolved into a highly dynamic segment altogether. They are however interlinked to each other and aim to produce fascinating content time.

Lately, the industry is being directed by the never-ending requirements, habits, and desires of individual viewers. It is difficult to match the standards and deliver appropriate content that is obvious to time-shift, that delivers news, accessible as custom made digital streams on various platforms.

AJ Datamines have blended themselves into this vast universe of global entertainment and film industry to understand its performance and derive the finest contacts that can serve you the purpose. AJ Datamines Film and Entertainment Industry mailing list can get you through all the important industry giants and helps you engage with like minds who can potentially become you, clients.

The Global Film Industry displays a confident chart for the upcoming years, as the box office revenue is estimated to shoot upwards for about 38 billion U.S. dollars in 2016 to approximately 50 billion USD by 2020. The U.S. ranks as the third largest film market in the world in terms of ticket sales annually, chasing China and India. There are about 5,800 cinema websites in the U.S. as of 2016 and the industry is developing immediately, the only way to stay associated to this huge group is by gaining access to the most reliable mailing datasets exclusively from AJ Datamines.

According to a survey, about 13% of Americans go to the movies at least once a month, and 7% watch the movies in the theaters several times in a month, whereas 31% rarely visit the cinemas once a year. This states that another 52% of the Americans prefer watching movies from home. For a group like this, you will need custom made email lists to involve with them and share the required content timely. Our Film and Entertainment Industry Mailing Lists are custom-built to cover up the production houses, artists, movie makers, and all other experts involved in this segment, our mail datasets will help you communicate effectively with this crowd and yield desired results.


Music Industry
How many of you still remember vinyl or 8tracks? None maybe! We belong to a streaming generation with iTunes and Spotify apps stealing away the glare on our smart devices. The Music Industry is also a large sector that has developed over decades, with technology taking a active stand, music has become more advanced in terms of both creation and sharing. AJ Datamines has got a fair hold of its rhythm and has effortlessly tuned in a powerful mailing list that houses professional and other experts belonging to Music Industry.

Advanced applications and software have gotten the Music Industry cruise high, everything now is just a click away and this is exactly what is expected of this generation. If you are looking to connect with the experts associated to the Music Industry, the best way in is through the AJ Datamines Music Industry Mailing List. It is constructive and highly reliable. There will be less or no bounce rates at all if you adopt to communicate to your objective prospects via the email datasets.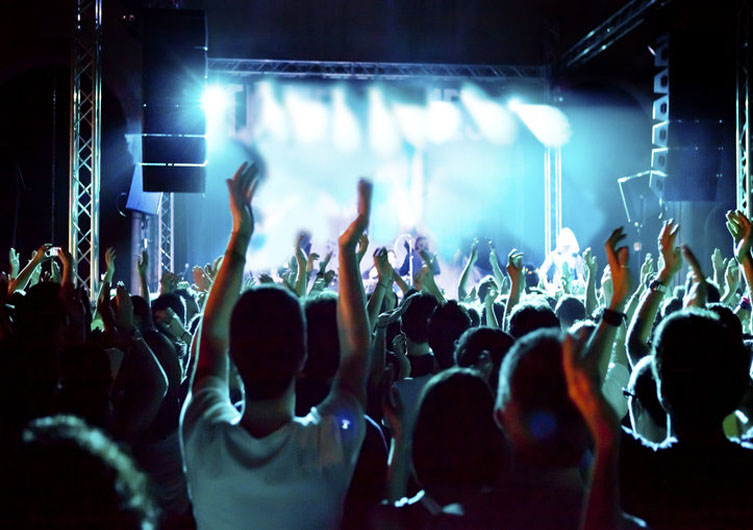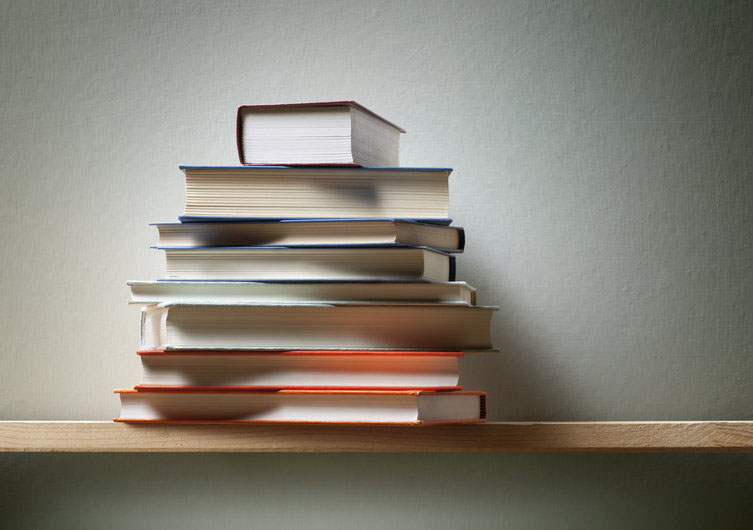 Book Publishing and Digital Publishing Industry
The Book Publishing and Digital Book Publishing segment have seen unbelievable growth lately. In the U.S. alone, the turnover for both physical and digital books have scored a $37 billion in sales for the year 2017 that were calculated across three important sectors, namely, Professional, Consumer and Educational publishing. However, we at AJ Datamines have accumulated all the needed data and contact resources from reliable sources and piled them in a dependable email dataset. By the year 2020, the digital and book publishing segment will account for about 45% of all publishing services.We have seen a steady growth in the consumer reading habits and demands regarding the Publishing Industry, this has driven the course to create a unique standard and a highly stable Book Publishing and Digital Publishing Mailing Addresses list that can be of multipurpose for businesses that deal with print and publishing industry.
Video Games and Visual Entertainment Industry
We have all fancied playing video games at least once in our lifetime and some even sustain to play it through their adulthood…come on who doesn't like the adrenaline rush of Counter-Strike and other such attractive gameplays! The entire Gaming Industry evolved considerably since the inception of arcade games in the late 1980s. The statistics state that this is one industry that is not gender specific, i.e. gaming industry has a adequate amount of gaming hands from both the gender as per a comprehensive gaming research. AJ Datamines have wittily acquired an international mailing dataset for Video Games Users and professionals.

Statistics from the United States reveals a robust demand for PC and video games, Making use of this demand and capturing the right prospects via our Video Game Industry Mailing List can benefit your business with higher profit rates.

Our Video Game Industry Email Database consists of gaming companies, online gaming businesses, game developers and other industry experts who can help build your network and help you engage with a larger audience worldwide.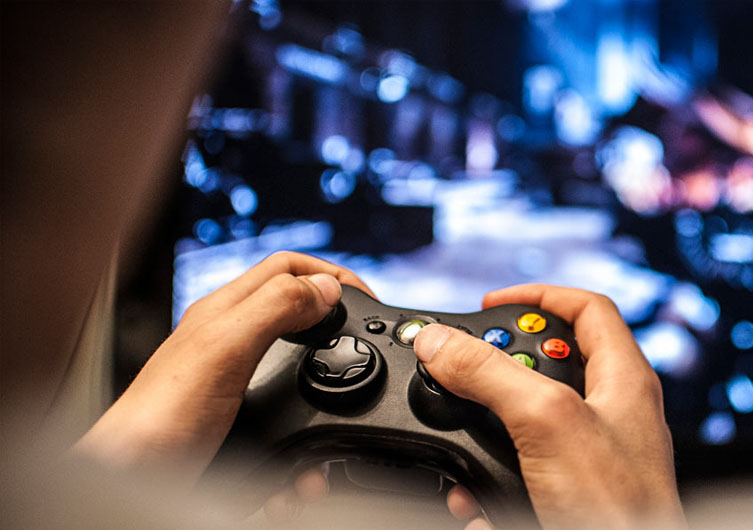 FOR MEDIA AND ENTERTAINMENT MAILING LIST
Why do you need Media and Entertainment Industry Mailing List?

The biggest challenge encountered by the Media and Entertainment Industry in the recent times will be on understanding and hence create suitable experiences using their content, brand, and advertising. Luckily, the process of letting customers express their desires and collecting their interests has no end and this can be of great favor to B2B Marketers who aim to conquer the media market! There's a huge opportunity for B2B technology marketers and other companies to showcase their brand via our mailing lists and target their advertising and marketing campaigns to their desired prospects.

The whole success may rest in developing an intimate understanding of the consumers' interest in the Media and Entertainment Segment.

We help you boost more intuitions into this through our email datasets; here are a few indications of why this is so important –
It keeps you in constant touch with the growing Global Media and Entertainment Industry
Makes it easy for you to target different sub sectors of the Media Industry and to engage effectively
Connects you to the largest network of Media folks with just a click of a button
There is a quick response in this channel and also it is an easy way to track your marketing metrics
What does AJ Datamines offer in the Media and Entertainment Mailing List?

Completely end to end protected email datasets for a secured business engagement
Constant verification and refurbishing of chances remain mandatory for us to promote the performance of all business campaigns
Just like any fun-filled adventurous drama, our email datasets can settle your profits higher than the box office collections if joined with an innovative email marketing strategy. AJ Datamines Media and Entertainment Industry Mailing List can deliver an immense purpose and is an economical asset to possess when communicating with a larger audience.
We give you the chance to tell the world about your product and service by selectively targeting the decision makers